Product Code: RA-GAR
Garment Racking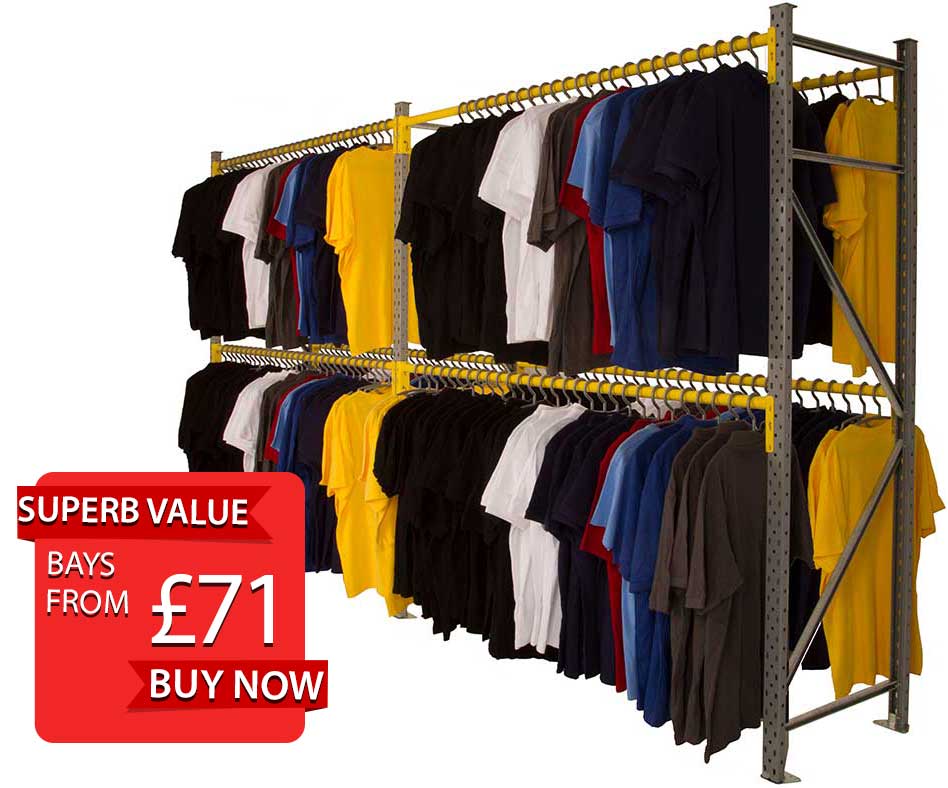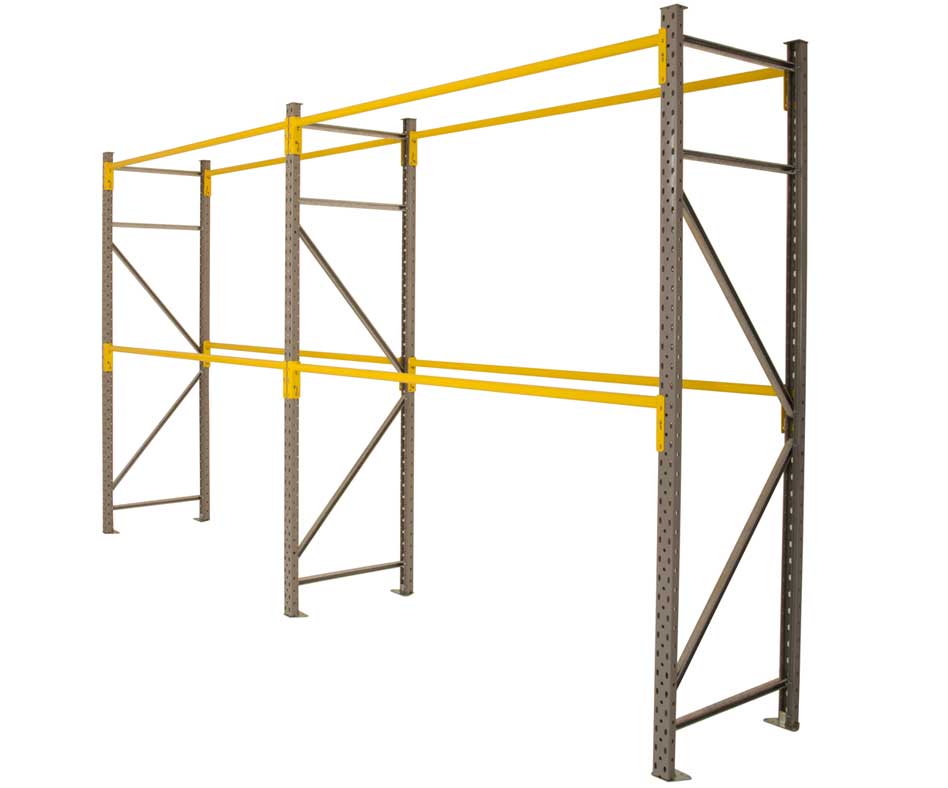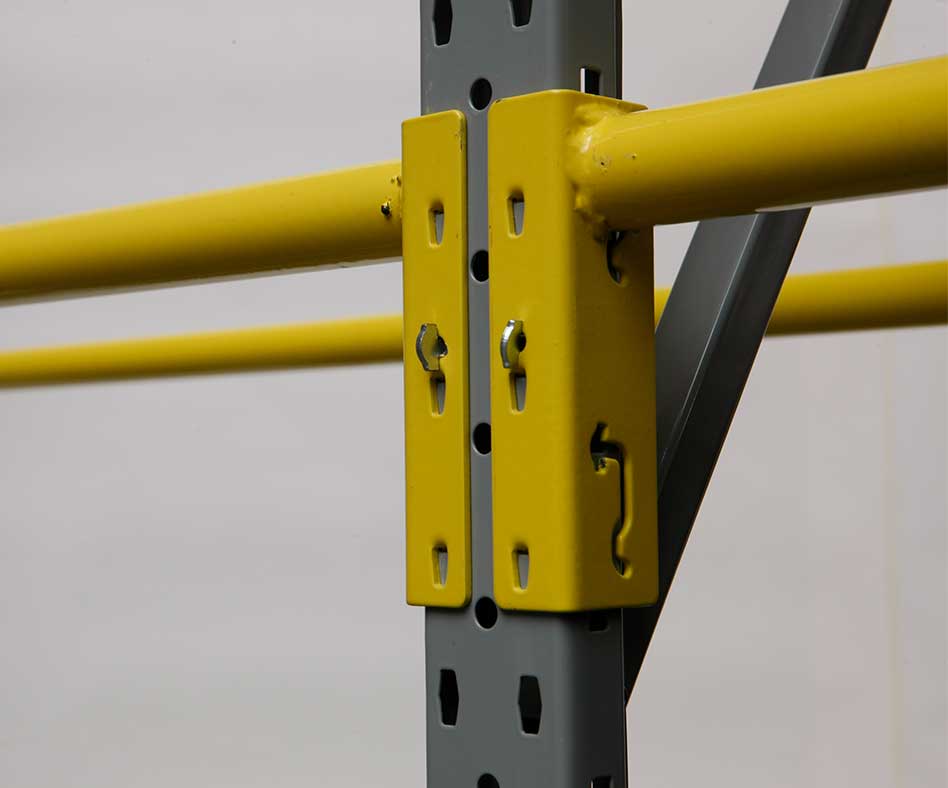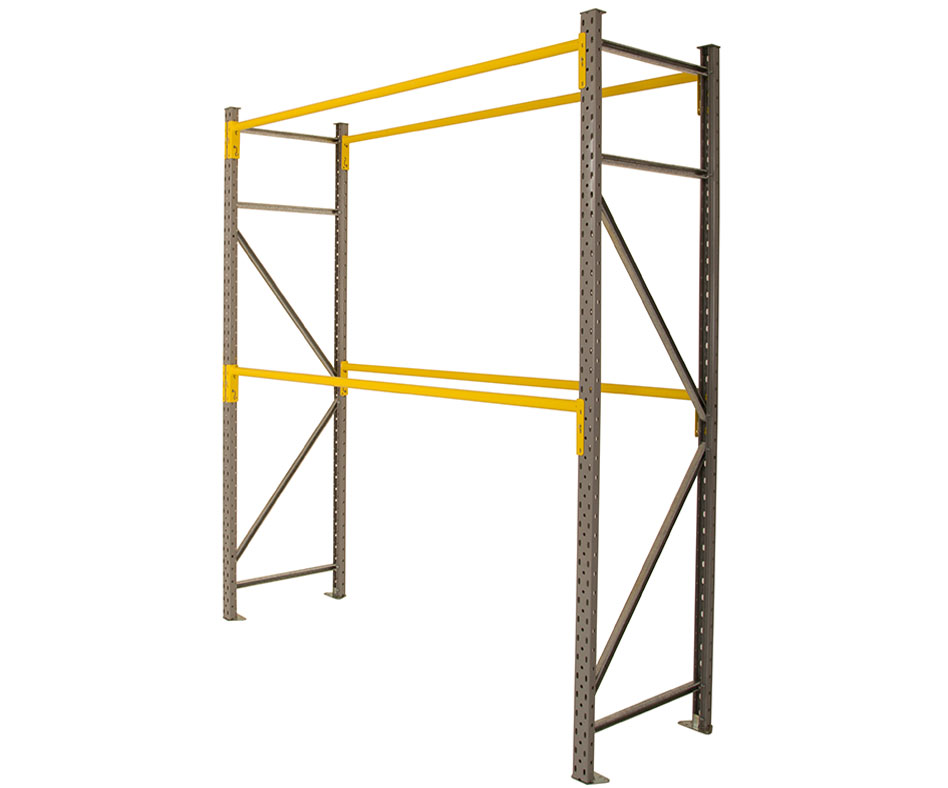 Prices starting from JUST £71 with FREE frame assembly
Ideal for bulk garment storage in stockrooms & warehouses
Fully modular & extendable garment racking with fully flexible & adjustable levels
All frames delivered pre-assembled for easy construction on site
Height options 2000, 2400, 3000 or 4000mm
Depth options 600 or 900mm
Width Options 1800mm
Supplied with 2 fully adjustable garment levels
Extra levels & sizes available on request
Smart grey frames
Yellow beams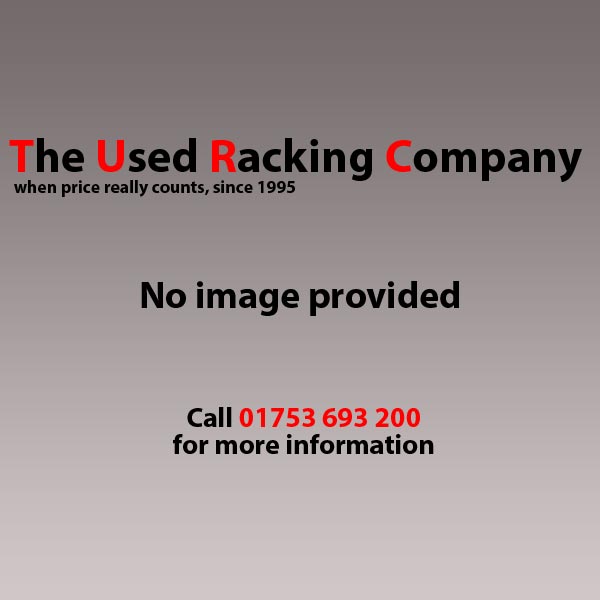 I just wanted to thank you and your colleague, Andy Edwards, for arranging the purchase and delivery of all the racking that has just been delivered. It is exactly what we were hoping for and will fulfil our needs very well. Fortunately, our neighbour kindly turned out with his forklift, which saved our lives. We all still had suitable exercise on a nice warm day moving most of it onto our mezzanine. I just posted a five star Google review and hope that helps to turn other buyers your way.
- Hugo Marsh - Specialist Auction Services
22 April 2021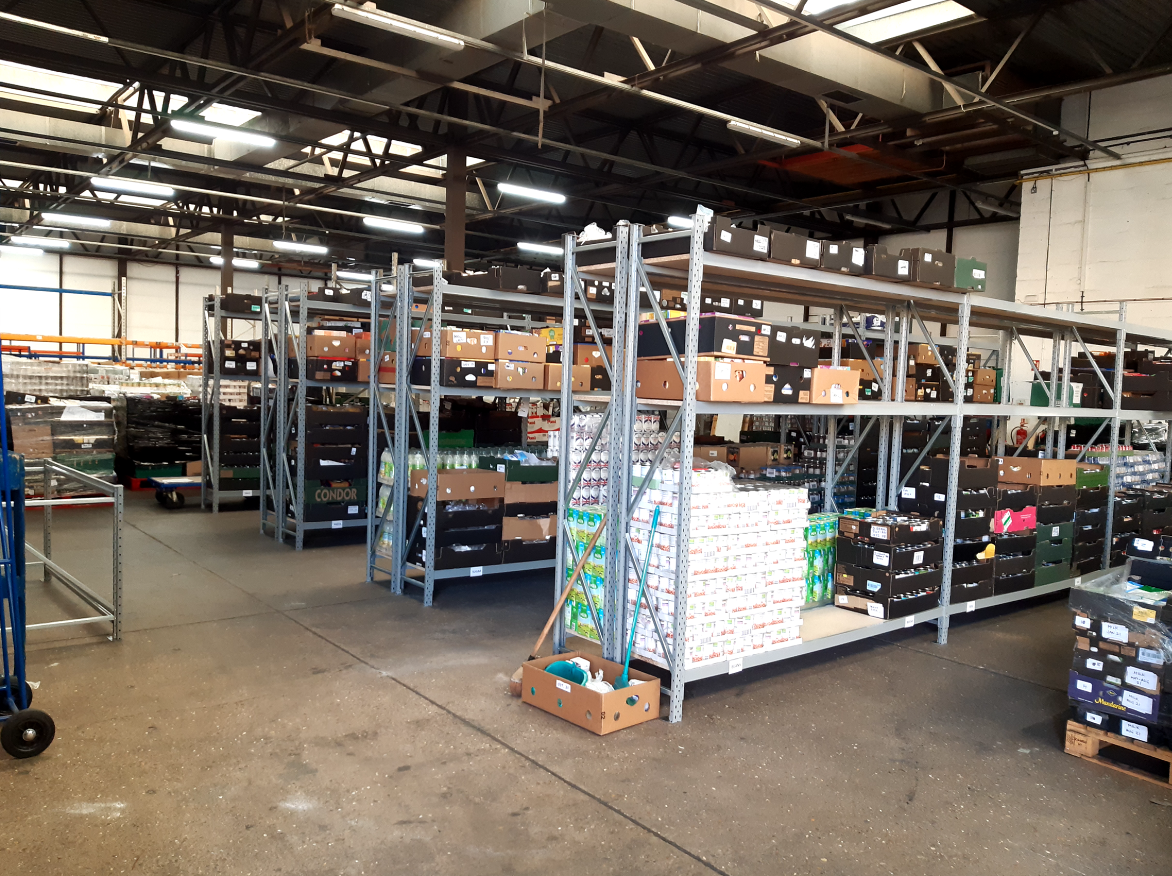 Attached is a picture of our shelving up in situ. We're very pleased with it, thank you very much.
- Louisa Hobbs - MK Food Bank
31 March 2021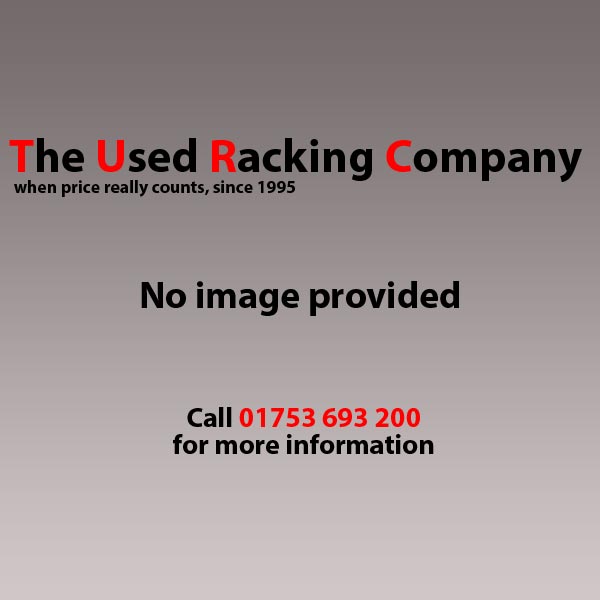 We were very happy and wish to thank you and you team.
- Kevin Miles - Loomis International UK Ltd
25 February 2020