Product Code: SO-3BRD
Deal of the Month: 3 Bay Racking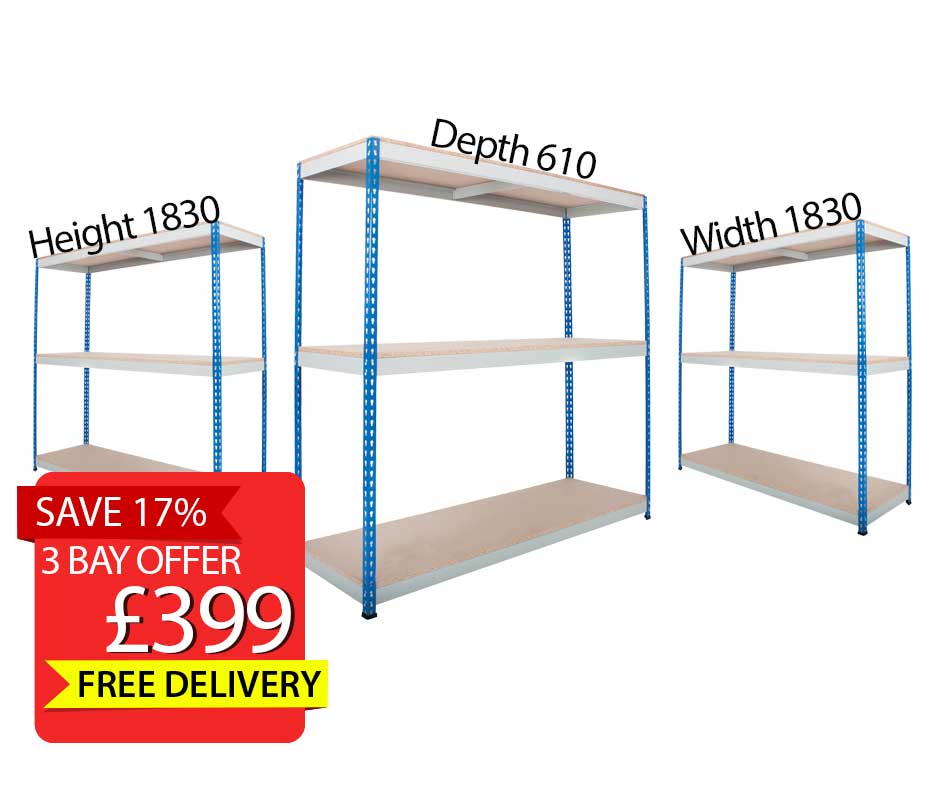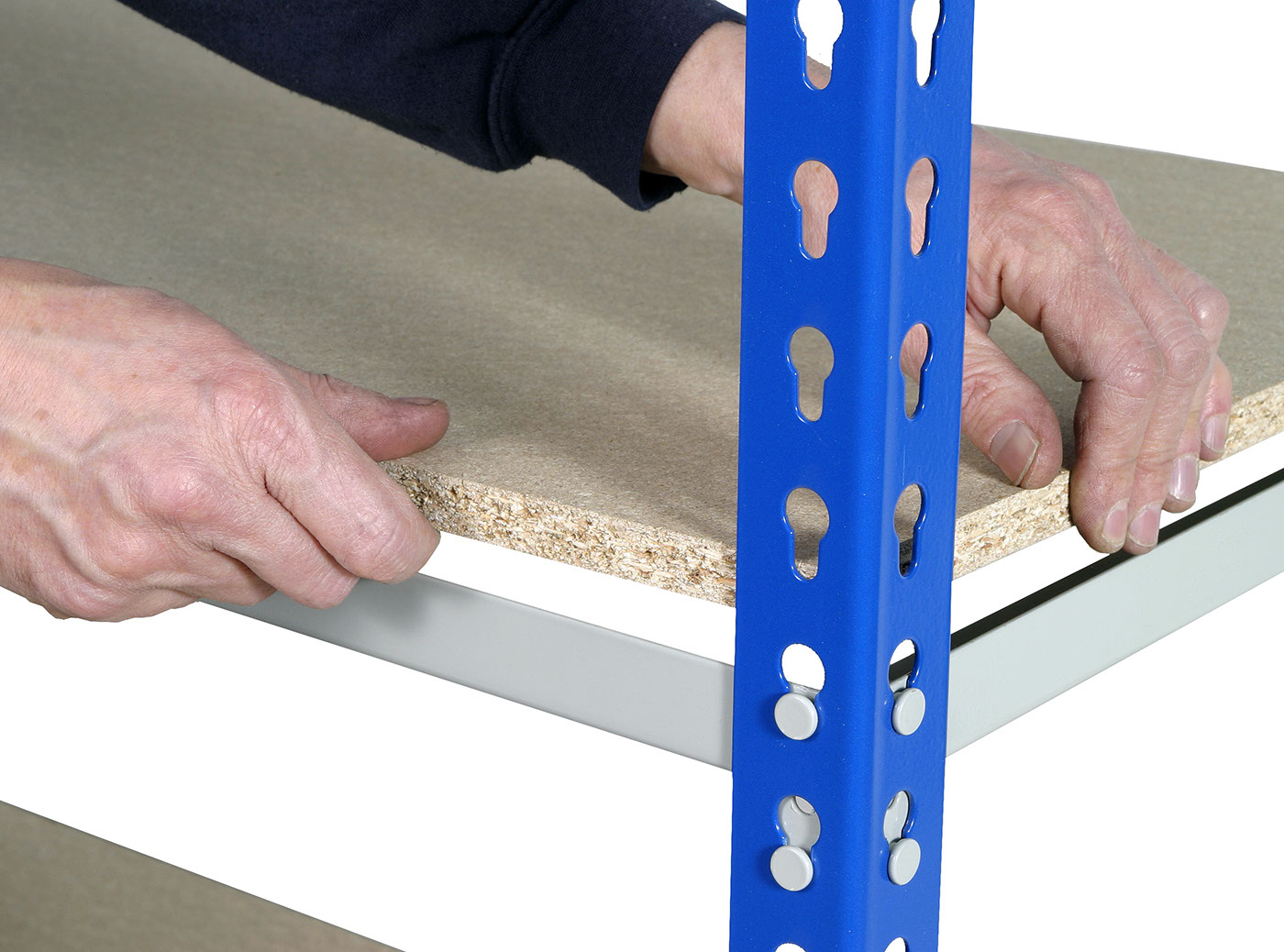 Unbeatable racking offer 3 bays ONLY £399 Plus FREE Delivery to UK mainland
Each bay supplied with 3 shelf levels with central deck support & 18mm chipboard decking
Weight loading 300kg per shelf level
Smart blue uprights with grey beams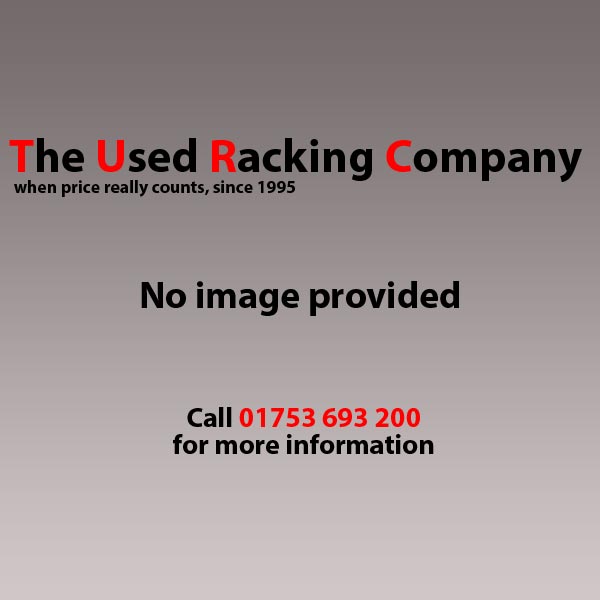 As always, the service we receive from your good selves is always second to none. We have purchased from the used racking company time after time, as it's always good quality, good value and the communications are excellent. Cannot see any reason to look elsewhere for racking!
- Jeff Collyer - Premier Workplace Services
16 January 2019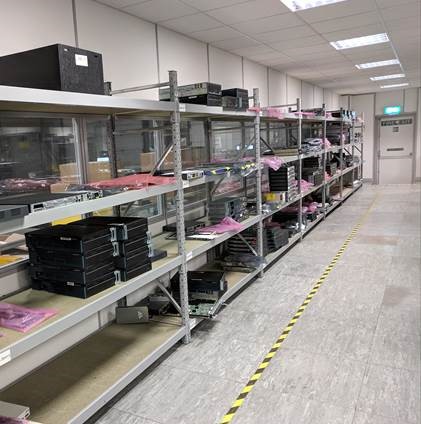 We've ordered several work benches and racking from you, for use in our warehouse and laboratory. We're really pleased with the quality and your fantastic service! Thank you!
- Kayleigh Relf - TXO Systems Ltd
16 January 2019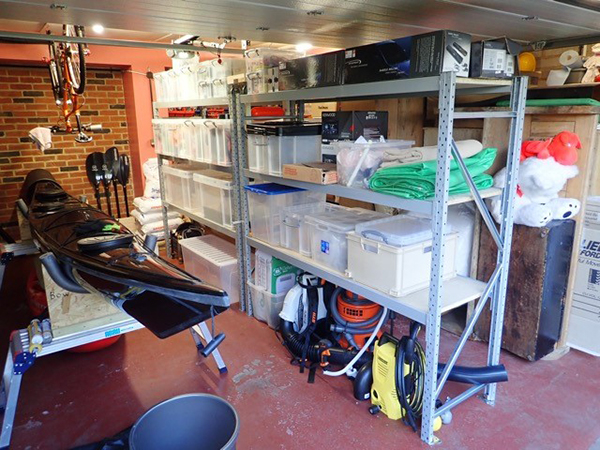 I found The Used Racking Company when trying to get my project back on track after buying some very poor racking from another supplier, sight unseen - never again! The Used Racking Company has proved to be a superb company to deal with. Their range of racking solutions is very wide, but I was helped by one of their team on my first phone call to EXACTLY what I needed. I collected the racking the next day, and it took about 10 minutes to put it together - amazing! I added another small installation, and that went like clockwork also. The value for money compared to my first source is brilliant. The design really works, and each item fits as required with the rest. My order was complete and accurate on both occasions when I collected them. The people I met were all very keen to help, and competent to do so too. I can't recommend the firm highly enough - don't bother looking anywhere else.
- Stuart James -
08 January 2019