Product Code: RA-PR
Pallet Racking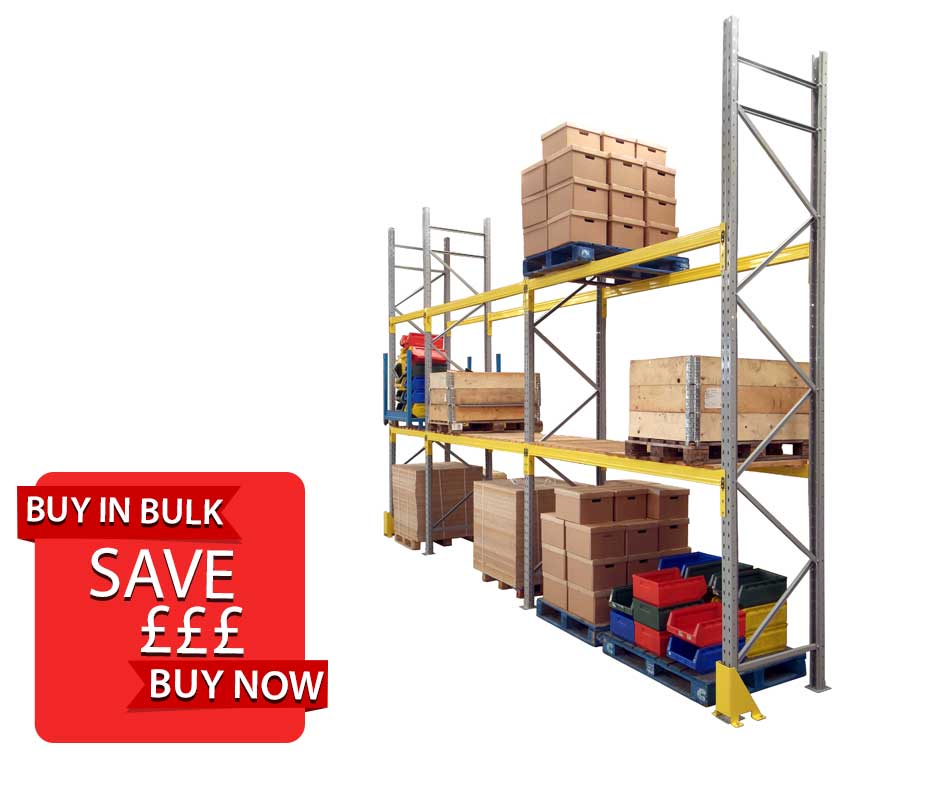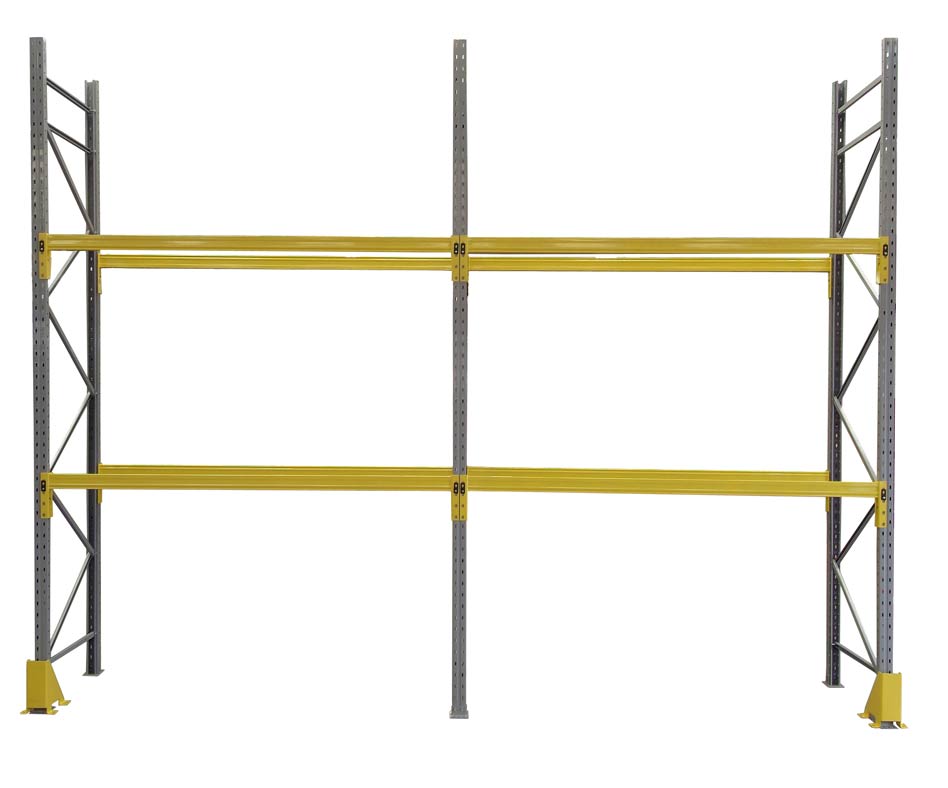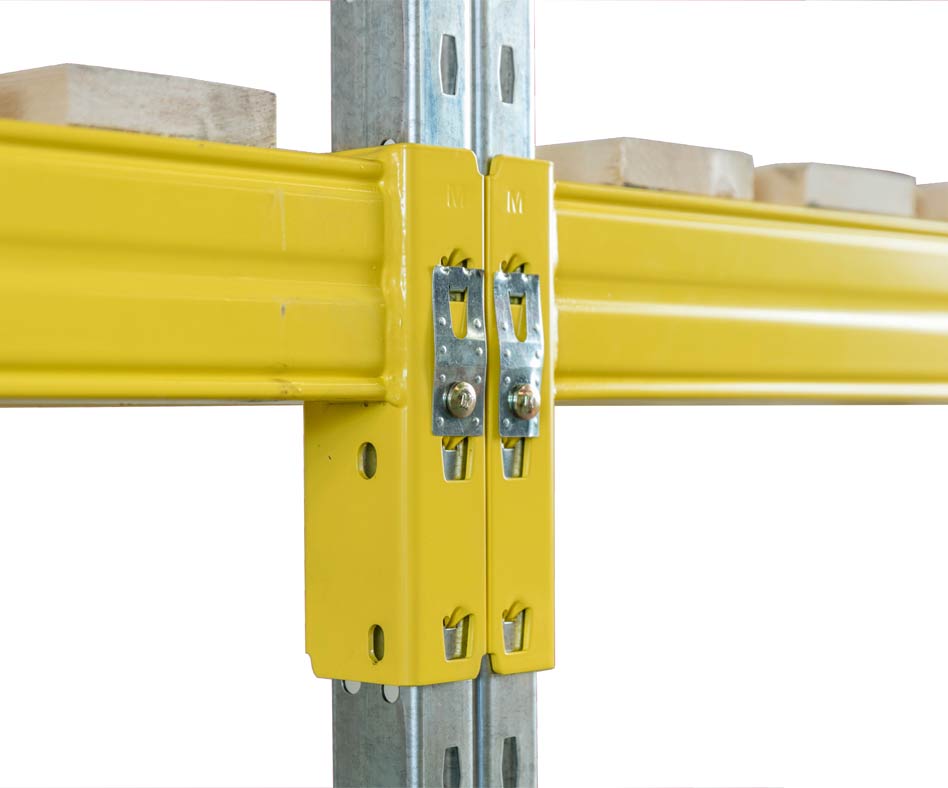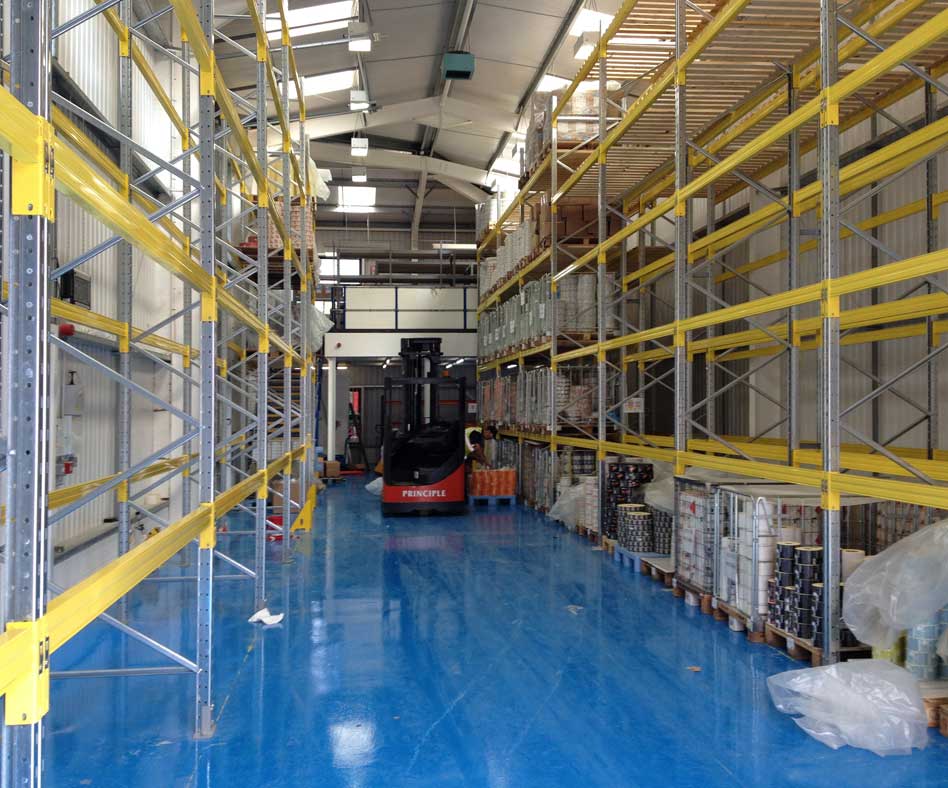 Heavy duty racking typically used in warehouses for pallet storage
All frames delivered pre-assembled for easy construction on site
Wide range of sizes for any application
Full nationwide installation service available
Frame - 3000mm High x 900mm or 1100mm Deep
Frame - 4000mm High x 900mm or 1100mm Deep
Frame - 5000mm High x 900mm or 1100mm Deep
Frame - 6000mm High x 900mm or 1100mm Deep
Beam Options 1350, 2300, 2700 or 3300mm
Open boarded decking available
Other frame sizes available up to 10 meters high
1350mm - 1 Ton per level
2300mm - 2 Ton per level
2700mm - 2 Tons per level
2700mm - 3 Tons per level
3300mm - 3 Ton per level
Pre Galvanised Frames & Yellow Beams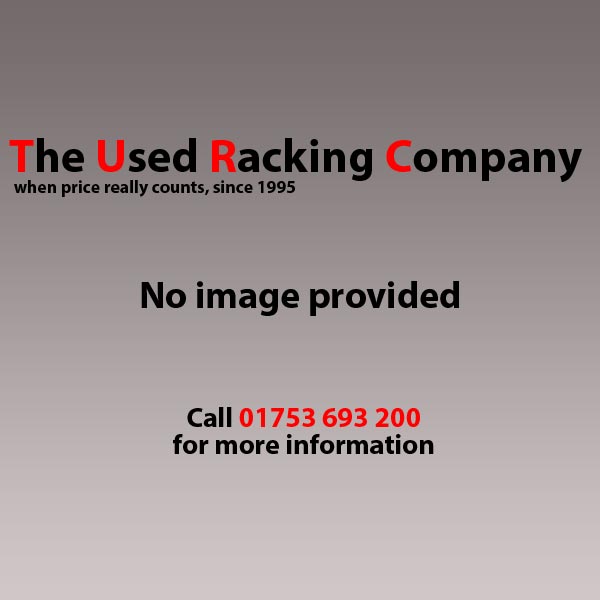 We are happy with the recent order received.
- Kacey Coleman - The Magic Touch Ltd
14 June 2019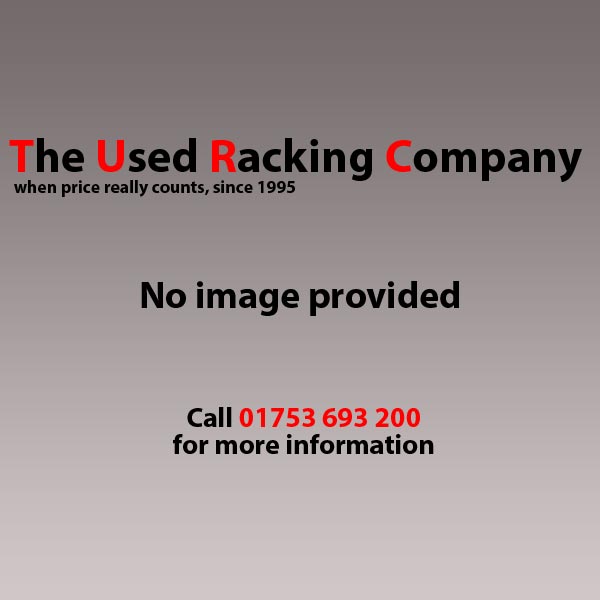 The shelving is brilliant and very easy to install. I am so pleased and so are the rest of the crew about my choice. I will recommend you should anyone asks.
- Kelvin - Si Foods Ltd
14 June 2019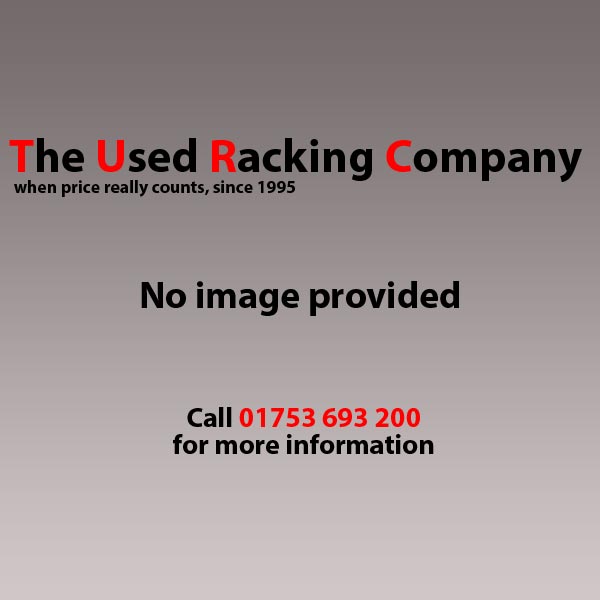 Everything was perfect thank you very much.
- Carl Hearn - Domino UK
09 June 2019